PROMETHEUS
SDU - Syddansk Universitet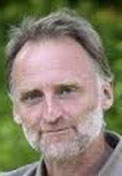 I am professor at the University of Southern Denmark, part of SDU Design. My field of research is participatory innovation. How can we under-stand the on-going interaction be-tween many people? Why do these interactions sometimes lead to interesting new activities or products, and sometimes not? And how can we understand the roles that emerge for each of us as the interaction unfolds? My role in PROMETHEUS will primarily be to organize workshops with different participants such as patients, relatives, health professionals and researchers.
Ich bin Professor an der Süddänischen Universität und Teil von SDU Design. Mein Forschungsgebiet ist die Partizipatorische Innovation. Ich beschäftige mich mit folgenden Fragen: Wie können wir die fortlaufende Interaktion zwischen einer Vielzahl von Personen verstehen? Warum führen diese manchmal zu interessanten neuen Aktivitäten oder Produkten und manchmal nicht? Und wie können wir die Rollen verstehen, die sich im Laufe der Interaktion für uns auftun? My Rolle im PROMETHEUS-Projekt ist hauptsächlich die Organisation von Workshops mit unterschiedlichen Teilnehmern wie beispielweise Patienten, deren Angehörige, Personen aus der Forschung, Ärzte und medizinisches Personal.
<<<<dumm-text>>>
Jeg er professor ved University of Southern Danmark, en del af SDU Design. Min forskningsfelt er participatory innovation. Hvordan kan vi under-står den igangværende interaktion være-tween mange mennesker? Hvorfor disse interaktioner undertiden føre til interessante nye aktiviteter eller produkter, og nogle gange ikke? Og hvordan kan vi forstå de roller, der opstår for hver af os som interaktionen udfolder? Min rolle i PROMETHEUS vil primært være at afholde workshops med forskellige deltagere som patienter, pårørende, sundhedspersonale og forskere.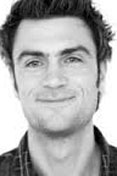 As Associate Professor in Interaction and Social design at SDU I focus on researching how citizens can be directly involved – through the use of design and digital technologies – in processes that improve their life and subjective well-being. I am particularly interested in how people's needs, skills and knowledge can be integrated in the ongoing reform of the welfare state. I have previously engaged in establishing Patient Democracy as a new approach towards cancer treatment that enables cancer patients and relatives to have a say in how treatment programs could be improved and better organized across different sectors in society.
Als Associate Professor für Interaktion und Social Design an der SDU forsche ich an der Frage: Wie können Bürger mit Design und digitalen Technologien direkt in Prozesse involviert werden, die ihr Leben und ihre Gesundheit verbessern können. Ich bin besonders daran interessiert, wie individuelle Bedürfnisse, Fähigkeiten und Wissen in die Reform des Wohlfahrtstaates integriert werden können. Ich war an der Etablierung der Patientendemokratie als neuer Ansatz in der Krebsbehandlung beteiligt. Dieser befähigt Patienten und Angehörige, aktiven Einfluss auf die Verbesserung von Behandlungsprogrammen über unterschiedliche Sektoren der Gesellschaft zu nehmen.
Som Lektor I Interaktionsdesign og Socialt design ved SDU, fokuserer jeg i mit arbejde og forskning på, hvordan borgere – gennem brugen af design and digitale teknologier – kan involveres direkte i processer, som kan forbedre deres livsvilkår og trivsel.
Særligt er jeg interesseret i, hvordan folks egne behov, evner og viden kan integreres i den igangværende reformering of velfærdssamfundets services.
Tidligere, har jeg bl.a. deltaget i etableringen af Patient Demokrati, en ny tilgang inden for kræftbehandling, som gør det muligt for kræftpatienter og deres pårørende at have indflydelse på forbedringen og organiseringen af behandlingstilbud på tværs af sektorer i samfundet.
Mette Gislev Kjærsgaard works as lector in design anthropology in the Institute for design and communcation at Syddansk Universitet. Her tasks in the Prometheus project include teaching students in the elective course "Spaces for shared decision making" at SDU, as well as working in a field study, conducting interviews in Vejle hospital. She takes part in projects meetings dealing with anthropological issues.
Mette Gislev Kjærsgaard arbeitet als Lektor für Designantropologie an der Syddansk Universität/ Insitut für Design und Kommunikation. Im Projekt Prometheus ist sie involviert in der Lehre von Studenten im Wahlfach "Spaces for shared decision making" an der Syddansk Universitet sowie in eine Feldstudie inkl. Interviews am Krankenhaus in Vejle. Darüber hinaus nimmt sie als Antropologin an den für ihre Fachrichtung relevanten Workshops des Projekts teil.
Mette Gislev Kjærsgaard er ansat som lektor i design-antropologi ved Institut for design og kommunikation, Humanistisk fakultet, Syddansk Universitet. Hendes opgaver i Prometheus er knyttet til et undervisningsforløb om "Spaces for shared decision making" på Syddansk Universitet, et feltstudie inkl. interviews på Vejle Sygehus og deltagelse og sparring i workshops.

Merja Ryöppy is employed as theatre lab practitioner at the Department of Entrepreneurship and Relationship Management of Syddansk Universitet. She is a vital part of all theatre workshops within the Prometheus project.
Merja Ryöppy ist als Theatre Lab Practitioner an der Syddansk Universität/ Department of Entrepreneurship and Relationship Management angestellt. Sie arbeitet an allen Theaterworkshops mit, bei denen sie als Schauspielerin eine tragende Funktion hat.
Merja Ryöppy er ansat som Theatre Lab Practitioner an der Syddansk Universität/ Department of Entrepreneurship and Relationship Management. Hun er tilknyttet Prometheus igennem teaterworkshops, hvor hun har en bærende rolle som skuespiller.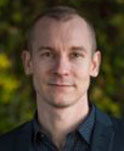 Andreas Heiberg Skouby works as research assistant at SDU. He is responsible for planning and conducting workshops. He is also responsible for video recordings during these workshops and subsequent video editing. Cutting, editing and post production of these videos is very important in regard to their later use as educational material. One major aim is producing video clips that can be used on the e-platform, which is a part of the communication course.
Andreas Heiberg Skouby arbeitet als wissenschaftlicher Assistent an der SDU. Er ist für Planung und Durchführung der Workshops zuständig, sowie für die Filmaufnahmen während des Workshops und die anschließende Bearbeitung der Filme. Die Art wie die Filme geschnitten und bearbeitet werden spielt eine große Rolle dabei, ob diese als Lehrfilme geeignet sind, oder nicht. Im Moment werden hauptsächlich Filmclips für die E-Plattform produziert, die einen Teil der Kommunikationskurse darstellen.
Andreas Heiberg Skouby er ansat ved Syddansk Universitet. Hans opgaver I projektet knytter sig mest til workshops. Udover planlægningen står han for video optagelser og film bearbejdning i forbindelse med projektets workshops. Måden, hvor på film er optaget, klippet og viderebearbejdet har en stor rolle i læringssituationer. Aktuelt bliver der produceret film i forbindelse med e-platformen, den digitale læringsplatform, der skal understøtte kommunikationskurserne.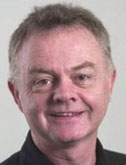 Preben Friis is an actor primarily involved in planning and executing theatre workshops. Due to years of experience in the field he also plays an important role in choosing scenes to be used on the e-platform, as not all theatre scenes are equally well suited to be used as video clips for training.
Preben is well versed in the mechanisms of film and theatre and the effects they have on people. He consequently advises the project on these topics.
Preben Friis ist ein Schauspieler, der insbesondere in die Planung und Durchführung von Theaterworkshops involviert ist. Darüber hinaus hat er aufgrund seiner jahrelangen Erfahrung eine tragende Rolle bei der Auswahl der Szenen, die für die e-Plattform genutzt werden. Nicht jede Theaterszene ist gleichermaßen geeignet, als Videoclip zu erscheinen.
Preben kennt die Wirkungsmittel von Theater und Film und steht dem Projekt als Ratgeber zur Verfügung.
Preben Friis er skuespiller, og hans arbejde er knyttet til planlægning og afholdelse af teaterworkshops. Grundet sin store erfaring på dette område, spiller han derudover en vigtig rolle i udvælgelsen af teater til e-platformen. Der er forskel på teater som opføres live og teater som er optaget på video. Ikke alt som virker godt når teateret opføres, er på samme måde velegnet at fremvise på film. Preben har et skarpt øje for forskellen, og rådgiver derfor Prometheus.