PROMETHEUS
UKSH - Universitätsklinikum Schleswig-Holstein
UKSH
Tanja Schweitzer is a multimedia producer in the PROMETHEUS project. She has a master of arts in multimedia production. During her time at Kiel University of Applied Sciences she had a teaching assignment in the media department. For three years she headed an advertising agency in Kiel, during which time she was responsible for a number of business media projects. Tanja Schweitzer is certain that the communication between doctors and patients can be effectively improved by innovative use of modern media. This will be realized by optimizing patient information and education through a range of different media.
Tanja Schweitzer ist Multimedia Producer im PROMETHEUS Projekt. Sie hat einen Master of Arts mit dem Schwerpunkt Multimedia Production. Während Ihres Studiums hat sie an der Fachhochschule Kiel am Fachbereich Medien gelehrt. Sie leitete drei Jahre eine Kieler Werbeagentur und kann auf die Produktion zahlreicher Medienprojekte aus der freien Wirtschaft zurückblicken. Tanja Schweitzer ist davon überzeugt, dass durch innovativen Medieneinsatz die Kommunikation zwischen Arzt und Patient nachhaltig verbessert werden kann. Dies solle vor allem durch eine optimierte Aufklärung des Patienten - auf Basis unterschiedlicher Medienangebote - gelingen.
Tanja Schweitzer er multimedia producer i PROMETHEUS projektet. Hun er master of arts med fokus på multimedia produktioner. Sideløbende med sit studie har hun undervist på Institut for Medier ved University of Applied Sciences i Kiel. Hun var leder for et reklamebureau i Kiel og har produceret talrige medieprojekter i det private. Tanja Schweitzer er overbevist om at indsatsen af innovative medier kan bidrage til en vedvarende forbedring i læge-patient kommunikationen, da indsatsen af forskellige medier vil bidrage til en mere målrettet patientinformation.
Georg Böhler manages the scientific research laboratory for urology and pediatric urology of the UKSH. He is a graduate engineer of communications technology, and he worked intensively on neurostimulation for the rehabilitation of bladder functions in cases of paraplegia through transverse lesion of the spinal cord. Subsequently he cooperated in numerous medical projects, primarily in urology, in Mannheim and Kiel in technological, scientific, and administrative functions. His responsibilities include dealing with applications for new research projects, supporting candidates for a doctor's degree, and initiating, coordinating and control-ling scientific and clinical studies.
Georg Böhler ist Leiter des wissenschaftlichen Forschungslabors der Klinik für Urologie und Kinderurologie des UKSH. Er ist Diplom-Ingenieur der Fachrichtung Nachrichtentechnik und arbeitete intensiv mit der Neurostimulaton zur Rehabilitation der Blasenfunktion bei Vorliegen von Rückenmarks-Querschnitts-schädigung. In der Folge begleitete er zahlreiche Projekte auf dem Gebiet der Medizin, primär in der Urologie, in Mannheim und Kiel sowohl in technisch-wissenschaftlicher als auch in administrativer Sicht. Neben der Antragstellung von neuen Forschungsprojekten und der Betreuung von Doktoranden an der Klinik ist er auch mit der Initiierung, Koordination und Kontrolle von wissenschaftlichen und klinischen Studien betraut.
Georg Böhler står i spidsen for det videnskabelige forskningsla-boratorium som er en del af UKSH's Klinik for Urologi og Børneurologi. Han er diplomin-geniør med speciale i telekom-munikation og har arbejdet meget med neurostimulation til rehabilitering af blærefunktionen på patienter med rygmarvs- og tværsnitsskader. I en teknisk-videnskabelig og administrativ funktion har han efterfølgende været med i mange projekter indenfor medicinområdet, primært i urologiske projekter, i Mannheim og Kiel. Han er ansva-rlig for at søge om nye forskningsprojekter og vejledning af Ph.D. studerende. Derudover fik han overdraget ansvar for igangsættelse, koordination og kontrol af videnskabelige og kliniske studier.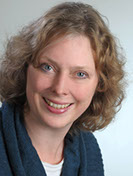 With a background in teaching I have worked at UKSH's Urology Department since 2002, initially employed as a project coordinator for the EU project REBEC. I have since worked in many different research projects and helped organize conferences and events. One of my core competencies has been to translate, proof-read and edit research papers and to write project proposals. Over the last years, I have performed project management in two successive Interreg-projects, ROBIN and COLLIN, as Lead Partner in the latter one. Currently, I also help to set up and coordinate clinical studies for different kinds of urological cancer.
Nach Studium und Referendariat arbeite ich seit 2002 in der Klinik für Urologie des UKSH, zunächst als Projektkoordinator im EU-Projekt REBEC. Ich habe seither in diversen Forschungsprojekten und bei der Organisation zahlreicher Konferenzen und Events mitgewirkt. Eine meiner Kernkompetenzen besteht im Übersetzen und Editieren wissenschaftlicher Texte und der Erstellung und Überarbeitung von Projektanträgen. In den letzten Jahren war ich in das Projektmanagement von zwei aufeinanderfolgenden Interreg-Projekten eingebunden: ROBIN und COLLIN, im Letzteren in der Funktion des Lead Partners. Derzeit beschäftige ich mich im Rahmen des Studienzentrums auch mit der Initiierung und Koordinierung von klinischen Studien zu urologischen Krebsentitäten.
Min baggrund er gymnasielærer, men jeg har arbejdet i UKSH`s Klinik for Urologi siden 2002. Først som projektkoordinator i EU projektet REBEC. Siden har jeg medvirket i forskellige forskningsprojekter og har været med til at organisere talrige konferencer og events. En af mine spidskompetencer er at oversætte og redigere videnskabelige tekster og at skrive projektansøgninger. De sidste to år har jeg været en del af projektledelsen i Interreg projekterne ROBIN og COLLIN, ved det sidst nævnte var vi Lead partner. Lige nu er jeg i gang med at oprette og koordinere kliniske studier omkring de forskellige urologiske cancere.